Print
Tuck End Auto Bottom Boxes
Cheap & Delivered
Fast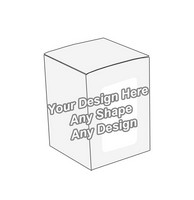 Cardboard

Cardboard xv

Custom

Custom xv

Die Cut

Die Cut xv

Embossed

Embossed xv

Gloss Laminated

Gloss Laminated xv

Full Color

Full Color xv

Golden Foiling

Golden Foiling xv

Recycled

Recycled xv

Matte Finish Boxes

Matte Finish Boxes xv

Window

Window xv

Silver Foiling

Silver Foiling xv

92% Of Our Customers Generate Their Instant Custom Printing
Quotation By Free Quotation Engine!

At Your Service

Print
Tuck End Auto Bottom Boxes
Cheap & Delivered
Fast

Description

Tuck end auto bottom boxes are specially designed boxes with pre-glued folding mechanism and with a quality bottom make. Yu may conveniently fold them into a flat shape while the bottom of tuck end boxes may also become flat and locked, automatically, when you insert the product inside it. These tuck end boxes are widely applied for the high priced and good quality products which you want to pack, safely and quickly, with the assurance that the boxes are strong enough.

Out team of professionals at packagingboxesco.com, prepares and offers you cardboard, custom, die-cut, embossed, full color, gloss laminated, olden foiled, matt laminated, recycled, silver foiling and windows tuck end auto bottom boxes. The auto bottom boxes are fully customizable, as per your own design and can be printed for you in any size, any shape, any color and on any type of available material.

These tuck end boxes are, typically, printed on cardboard (soft / hard, white / colored / multi-colored, textured, glazed and laminated) or any other type of material, as per your product / product line. You may also get them printed on UV coated material, clear / transparent / white vinyl plastic or PVC plastic.

You may get the images and texts printed in any combination of full, bright, shining, sharp, dense, rich or lively spectrum of colors while some of the boxes for the technical products may be printed with CMYK basic colors. Some of the boxes may be embossed / stamped to make them more attractive.

Our delivery team ships the printed boxes to your destination within the United States.

Customer Service Information

If you are looking for the printing of custom packaging boxes for your business or personal use and want some unique shapes and custom made packaging then, the packaging printed by us are made right for you.