Print
Custom Hair Extension Box
Cheap & Delivered
Fast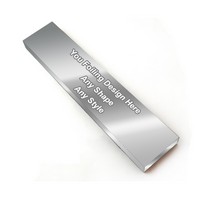 Cardboard

Cardboard aa

Custom

Custom aa

Die Cut

Die Cut aa

Embossed

Embossed aa

Full Color

Full Color aa

Gloss Laminated

Gloss Laminated aa

Golden Foiling

Golden Foiling aa

Matte Finish Boxes

Matte Finish Boxes aa

Recycled

Recycled aa

Silver Foiling

Silver Foiling aa

Window

Window aa

92% Of Our Customers Generate Their Instant Custom Printing
Quotation By Free Quotation Engine!

At Your Service

Print
Custom Hair Extension Box
Cheap & Delivered
Fast

Description

Two specific types of custom hair extension boxes are available in the market; one to sell the extended hair products in these custom boxes and the other to keep your extended hair, in these boxes. As both types of boxes, widely used in the ladies' target market, reflect your beauty concepts and aesthetic taste, the extreme care is made to make and print them more and more attractive and attention absorbent.

Eleven types and designs of the hair custom boxes, offered by the Packagingboxesco.com are design in such a way that women folk love to place them at their dressing room as a thing of necessity and part of the decoration as well. These designs and types are; cardboard, silver foiling, recycled, matte finish, golden foiling, gloss laminated, full colored, embossed, die-cut, custom and window custom hair extension box. You may get these designs, modified / changed as per your desire, choice or marketing plan. You may also get them printed as per a team of beauticians and the room decorators who are a part of the marketing team.

The hair extension boxes are made with a large variety of the materials, especially as per the demand in the market. The specific material used for them are; cardboard (soft / hard, rough / embossed / plain surfaced, white, shining white, colored, multi-colored, glazed and laminated), UV coated material, sold / silver foiled materials, clear / transparent / thick / white vinyl plastic, PVC plastic and any other types of the material as desired by you.

full, bright and eye-popping and catching colors are hotly used to print these cardboard boxes. Embossing and the stamping is also like for the printing.

The cheap packaging boxes are shipped to you, free of cost, within the United States, regardless of the size and weight of the printed material.

Customer Service Information

If you are looking for the printing of custom packaging boxes for your business or personal use and want some unique shapes and custom made packaging then, the packaging printed by us are made right for you.