Print
Tuck End Boxes
Cheap & Delivered
Fast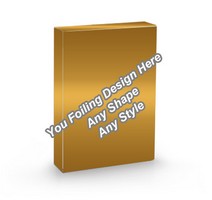 Cardboard

Cardboard gg

Matte Finish Boxes

Matte Finish Boxesadf

Custom

Custom ert

Die Cut

Die Cut hy

Embossed

Embossed jj

Full Color

Full Color bg

Gloss Laminated

Gloss Laminated ff

Golden Foiling

Golden Foiling dcc

Recycled

Recycled ty

Silver Foiling

Silver Foiling df

Window

Window nm

92% Of Our Customers Generate Their Instant Custom Printing
Quotation By Free Quotation Engine!

At Your Service

Print
Tuck End Boxes
Cheap & Delivered
Fast

Description

Tuck end boxes, as the name suggests are those kind of packaging boxes which look like regular packaging but, they have special flaps on sides or top or bottom to allow the box to be packed in a more sufficient way.

This kind of packaging is usually made from materials like cardboard which is stiff and makes the boxes ideal for tuck end as the cardboard can be folded easily to take the shape. The plastic boxes are also available which can be used when you want to get waterproof and clear boxes. If you are looking for environment friendly packaging and want to your tuck end packaging to be friendly to Earth then you may use the recycled materials.

The tuck end packaging boxes are available in different shapes like square and rectangular but, if you are looking for some kind of unique packaging then you may choose the die-cut which lets you get your desired kind of unique boxes. You can also choose the custom option if you want your boxes to be made with your desired kind of text.

We also allow our customers to further customize the packaging boxes with tuck ends by getting them embossed or stamped while the foiling and lamination can also be added to get personalized boxes. You can choose the full-color option to get your desired kind of colors on the box.

You can choose to have tuck end packaging boxes supplied at attractive rates where we can deliver the ordered tuck end boxes at any address in the United States.

Customer Service Information

If you are looking for the printing of custom packaging boxes for your business or personal use and want some unique shapes and custom made packaging then, the packaging printed by us are made right for you.