Print
Pop Corn Boxes
Cheap & Delivered
Fast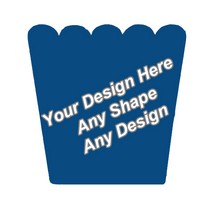 Cardboard

Cardboard mm

Custom

Custom mp

Die Cut

Die Cut mp

Embossed

Embossed mp

Full Color

Full Color mp

Gloss Laminated

Gloss Laminated mp

Golden Foiling

Golden Foiling mp

Matte Finish Boxes

Matte Finish Boxes mp

Recycled

Recycled mp

Silver Foiling

Silver Foiling mp

Window

Window mp

92% Of Our Customers Generate Their Instant Custom Printing
Quotation By Free Quotation Engine!

At Your Service

Print
Pop Corn Boxes
Cheap & Delivered
Fast

Description

If you are going to watch a movie or simply going over for sleep over at your friends place or watching some serial at your home, you will surely need popcorn to pass the time then the popcorn boxes are made right for you. Our printed boxes not only look attractive but, we offer them in different sizes and shapes.

You might need bigger boxes or simply want to store small amount of popcorn, we have got you covered at every situation. We offer different sizes for the popcorn box printing including the small, medium and large boxes. Each box has different storing capacity but, the shape of each box is kept unique.

You can select from a variety of shapes for the printing of your popcorn boxes where the most common ones are custom and die-cut. The custom allows to print the boxes in any shape of your desired and have any kind of text printed on them. While the die-cut ones can be used to get your desired unusual shape printed.

The boxes printed by packagingboxesco.com can be printed in different materials where the cardboard is the most widely used type of material. Cardboard printed boxes look simple but, once added with customization and attractive colors, they can look very eye soothing and attractive. Cardboard printed popcorn boxes are rigid enough so they can easily store popcorn without losing their shape and adding different colors and textures on them is also very easy.

Once you have selected the basic design for the printing of your popcorn boxes then you may add further personalization by selecting from options like emboss, foiling and lamination. Foiling can be used to add shine in gold or silver while the lamination can be used to get gloss or matte finish.

You can also get the popcorn boxes printed at competitive pricing without worrying about the delivery as the delivery can be done to any location in the United States without worrying about the order size.

Customer Service Information

If you are looking for the printing of custom packaging boxes for your business or personal use and want some unique shapes and custom made packaging then, the packaging printed by us are made right for you.