Print
Shirt Packaging Box
Cheap & Delivered
Fast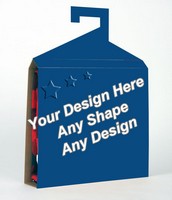 Card Board

Card Board as

Custom

Custom as

Die Cut

Die Cut as

Embossed

Embossed as

Full Color

Full Color as

Gloss Laminated

Gloss Laminated as

Golden Foiling

Golden Foiling as

Matte Finish Boxes

Matte Finish Boxes as

Recycled

Recycled as

Silver Foiling

Silver Foiling as

Window

Window as

92% Of Our Customers Generate Their Instant Custom Printing
Quotation By Free Quotation Engine!

At Your Service

Print
Shirt Packaging Box
Cheap & Delivered
Fast

Description

Shirts are one of the wearable item of clothing which is required be sold in boxes in order to keep their creez, finish and colors intact during the shipments, sale and even after delivery to the customer – at home. These boxes are normally cardboard boxes but may be built with other material as well. You may get them printed with any details, such as, price, shape, sizes of the user, any typical design and any image(s), as deemed fit by the marketing plan.

We, the team of professionals at packagingboxesco.com, offers cardboard, silver foiling, recycled, matte finish, golden foiling, gloss laminated, full colored, embossed, die-cut, custom and window shirt boxes which are fully customizable. You may get them customizable as per your marketing plan, your business seed or as per the product / product line.

The typical material, used to print the boxes for the shirts, are cardboard (hard, glazed, shining, white, colored, multi-colored and laminated) but in rare cases, some other materials are also used to print the boxes for the shirt packaging.

The further customization is also possible when you select the combination of full, bright, shining, glowing, rich, dense, alluring, eye-catching and vibrant colors for the printing of the high quality shirt boxes. The embossing and the stamping is also hot popular and norm of the industry.

The cheap and high quality boxes for the shirts are shipped, free of cost, to your destination, within the United States, regardless of the size and cost of the printed material.

Customer Service Information

If you are looking for the printing of custom packaging boxes for your business or personal use and want some unique shapes and custom made packaging then, the packaging printed by us are made right for you.