Print
Folding Packaging boxes
Cheap & Delivered
Fast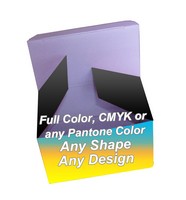 Cardboard

Cardboard 010

Matte Finish Boxes

Matte Finish Boxes 020

Recycled

Recycled 050

Silver Foiling

Silver Foiling 030

Golden Foiling

Golden Foiling 040

Gloss Laminated

Gloss Laminated 010

Full Color

Full Color 030

Embossed

Embossed 010

Die Cut

Die Cut 080

Custom

Custom 23

Window

Window 080

92% Of Our Customers Generate Their Instant Custom Printing
Quotation By Free Quotation Engine!

At Your Service

Print
Folding Packaging boxes
Cheap & Delivered
Fast

Description

Folding packaging boxes, as the name suggests are like regular boxes which are made specifically with the aim to provide foldable top of side. The fold on these boxes are made with the aim to provide the ability to remove the product packaged inside the boxes.

These boxes are typically used by everyone who want to pack their products and also want them to be easily removable. These boxes are used on almost all items including biscuit boxes, toys packaging, clothes and even decoration item.

We offer custom printing services for boxes where our customers can choose from different designs and materials for the printing of their boxes. Different shapes including the custom, die-cut and windowed are offered for printing. The custom allows printing any kind of unique text printed on your desired shape while the die-cut ones are useful when you want to print your unique shape according to your specifications. You may also choose the windowed shape which gives you an opening on top of the fold to let the customer view the content packaged inside the box.

We also offer different personalization options to ensure that our boxes look different from others where options like lamination, foiling gold or silver and finish in gloss or matte is offered. We also allow our customers to get their boxes embossed with their logo or any other information.

We offer full-color printing services for boxes to our customers where any color can be printed without worrying about he color limitation during printing.

Order the folding packaging boxes now from us and have they delivered to your doorsteps right after the printing where the quality of the boxes is kept top notch.

Customer Service Information

If you are looking for the printing of custom packaging boxes for your business or personal use and want some unique shapes and custom made packaging then, the packaging printed by us are made right for you.