Print
Product Packaging Boxes
Cheap & Delivered
Fast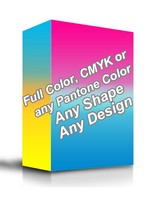 Cardboard

Cardboard 11

Custom

Custom 11

Die Cut

Die Cut 11

Embossed

Embossed 11

Full Color

Full Color 11

Gloss Laminated

Gloss Laminated 11

Golden Foiling

Golden Foiling 11

Matte Finish Boxes

Matte Finish Boxes 11

Recycled

Recycled 11

Silver Foiling

Silver Foiling 11

window

window 11

92% Of Our Customers Generate Their Instant Custom Printing
Quotation By Free Quotation Engine!

At Your Service

Print
Product Packaging Boxes
Cheap & Delivered
Fast

Description

When you don't have your specific design of boxes for your new products or your planning / designing department is developing the designs for your new products, you may use some of our custom painted boxes for your product, till the time, your product boxes are complete. For the purpose, we offer eleven different types of the boxes which are fully customizable, as per your product / product line. These designs are cardboard, silver foiling, recycled, matte finish, golden foiling, gloss laminated, full colored, embossed, die-cut, custom and window product packaging boxes which are fully customizable.

The packagingboxesco.com offer you to get all these designs, printed, in any size, any color, any shape, as per your product and on any type of available material.

You may get the product packaging boxes printed on any type of material, such as, cardboard (soft / hard, white, colored, multi-colored, glazed or laminated), UV coated materials, gold / silver / any other metal foiled materials or any other material as per specification of your product.

You may further customize packaging boxes for your products, with selecting any combination of full, bright, shining, glowing, alluring and vibrant colors while you may also get some of the boxes printed with CMYK basic colors. Embossing and stamping is also popularly applied to print the custom boxes while some of the boxes for the high priced and luxury products, may be printed on gold / silver foiled materials.

After cheap and best quality printing of the packaging boxes, these are shipped to you, free, within the United States.

Customer Service Information

If you are looking for the printing of custom packaging boxes for your business or personal use and want some unique shapes and custom made packaging then, the packaging printed by us are made right for you.