Print
Stationary Packaging Boxes
Cheap & Delivered
Fast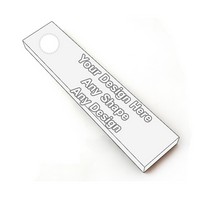 Card Board

Card Board aaaa

Custom

Custom aaaa

Die Cut

Die Cut aaaa

Embossed

Embossed aaaa

Full Color

Full Color aaaa

Gloss Laminated

Gloss Laminated aaaa

Golden Foiling

Golden Foiling aaaa

Matte Finish Boxes

Matte Finish Boxes aaaa

Recycled

Recycled aaaa

silver Foiling

silver Foiling aaaa

Window

Window aaaa

92% Of Our Customers Generate Their Instant Custom Printing
Quotation By Free Quotation Engine!

At Your Service

Print
Stationary Packaging Boxes
Cheap & Delivered
Fast

Description

Stationary packaging boxes are printed to sell the stationary items inside it and are also sold, empty, in the market to keep the stationary items in it. The stationary boxes are printed with typical size and the design to match the stationary items which are generally in use of the students and household family. Made with varying material but printed with beautiful and graceful academic images, the stationary boxes are made so artistically that majority of the students love to keep them on their reading desk even after the end of their stock in them. Some of these boxes are then used as the advertising tool for the further sale and for creating the brand loyalty. Some of the stationary boxes are printed so that they are sold in the market as empty box for the students.

We, at the packagingboxesco.com, loves to offer you the cardboard, silver foiling, and recycled, matte finish, golden foiling, gloss laminated, full colored, embossed, die-cut, custom and window stationary packaging boxes which are fully customizable. You may get them the printed in any size, any shape, any color, in any specific design and make with particular material.

If the stationary boxes are to be used to sell the stationary items, these are made with cardboard but if the stationary boxes are sold, separately, some durable and long lasting material, such as, UV coated material, PVC plastic or other type of material is used.

You may get further customizability of our designs by selecting the right combination of full, bright, shining, glowing, vibrant, lively and eye-popping colors. Embossing and the stamping is also standard of the industry.

The cheap stationary boxes are shipped to you, free, to your destination within the United States.

Customer Service Information

If you are looking for the printing of custom packaging boxes for your business or personal use and want some unique shapes and custom made packaging then, the packaging printed by us are made right for you.