Print
Playing Card Boxes
Cheap & Delivered
Fast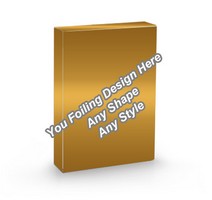 Card Board

Card Board sss

Custom

Custom sss

Die Cut

Die Cut sss

Embossed

Embossed sss

Full Color

Full Color sss

Gloss Laminated

Gloss Laminated sss

Golden Foiling

Golden Foiling sss

Matte Finish Boxes

Matte Finish Boxes sss

Recycled

Recycled sss

Silver Foiling

Silver Foiling sss

window

window sss

92% Of Our Customers Generate Their Instant Custom Printing
Quotation By Free Quotation Engine!

At Your Service

Print
Playing Card Boxes
Cheap & Delivered
Fast

Description

Playing cards is a popular pass time for many people who prefer to keep the cards in pockets or in their bags. These cards are required to be kept exceptionally with care, as you cannot play good games with damaged cards. Customarily, the cards are kept and sold in cardboard boxes, and are kept in one or another type of custom box by the purchaser and gamer. But, if the cardboard boxes for the cards, in which the cards are sold, is attractive and strong enough, the purchaser may keep the cards in the same cards for a longer duration.

We, at the packagingboxesco.com, offers you a long range of available designs which includes; cardboard, silver foiling, recycled, matte finish, golden foiling, gloss laminated, full colored, embossed, die-cut, custom and window playing card boxes which are fully customizable. You may get all these eleven designs, customized, as per your design, business / marketing plan in any color, any size, any shape, as per your design or on any available materials.

Though the cardboard boxes are, typically, popular and industry standard of the cards, but you may like any of the materials for the printing of the playing cards, such as, UV coated materials or any other type of materials for the printing of the boxes.

The color combination plays are a pivotal role in the customizability and you can choose any combination from full, bright, alluring, eye-popping and dense colors though some of the cardboard boxes are printed in CMYK basic colors with embossing / stamping as also hot popular.

Our team ensures to ship the packaging boxes for the cards, to you, free of cost, at your destination of choice, but within the United States.

Customer Service Information

If you are looking for the printing of custom packaging boxes for your business or personal use and want some unique shapes and custom made packaging then, the packaging printed by us are made right for you.