Print
Full Flap Auto Bottom Boxes
Cheap & Delivered
Fast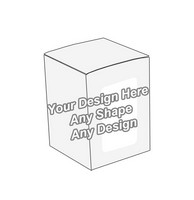 Cardboard

Cardboard 06

Matte Finish Boxes

Matte Finish Boxes 0303

Recycled

Recycled 0011

Silver Foiling

Silver Foiling 0200

Golden Foiling

Golden Foiling 0820

Gloss Laminated

Gloss Laminated 467

Full Color

Full Color 0605

Embossed

Embossed 4600

Die Cut

Die Cut 0860

Custom

Custom 0304

Window

Window 037

92% Of Our Customers Generate Their Instant Custom Printing
Quotation By Free Quotation Engine!

At Your Service

Print
Full Flap Auto Bottom Boxes
Cheap & Delivered
Fast

Description

Full flap auto bottom boxes are those kinds of boxes which are designed to withstand heavy usage which makes them idea to pack heavy items like food, decoration item as well as different automobile parts which cannot be used packed inside regular packages as they won't be able to withstand the heavy weights.

These boxes have special flaps on their bottom which are designed in such a way that they provide more-strength to the bottom of the boxes making it easier to pack heavy items.

These boxes also have full panels on top of them which makes them idea for packing items which are more secure and won't reveal or damage the items help inside them.

Our customers can choose from different materials for the printing of flap boxes where plastics and cardboard are the most preferred ones. The plastic materials are waterproof where vinyl plastic provides transparency. The cardboard material seems attractive and they can also be printed at different in different textures and colors.

Our use of the state of the art machinery allows printing the boxes in full-colors which means any kind of color can printed without worrying about the color limitation.

Our printed custom boxes can also be used as gift boxes which make them dual purpose allowing you to get the most out of your boxes.

We can print the boxes in attractive pricing where the overall pricing is aimed to keep the per item price of the box to minimum without decreasing the quality.

Customer Service Information

If you are looking for the printing of custom packaging boxes for your business or personal use and want some unique shapes and custom made packaging then, the packaging printed by us are made right for you.