Print
Nail Product Boxes
Cheap & Delivered
Fast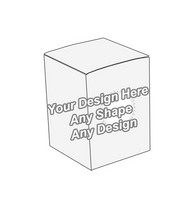 Cardboard

Cardboard bk

Custom

Custom gk

Die Cut

Die Cut gk

Embossed

Embossed gk

Full Color

Full Color gk

Gloss Laminated

Gloss Laminated gk

Golden Foiling

Golden Foiling gk

Matte Finish Boxes

Matte Finish Boxes gk

Recycled

Recycled gk

Silver Foiling

Silver Foiling gk

Window

Window gk

92% Of Our Customers Generate Their Instant Custom Printing
Quotation By Free Quotation Engine!

At Your Service

Print
Nail Product Boxes
Cheap & Delivered
Fast

Description

Nail product boxes are those kinds of boxes which can be used to pack your nail polish products as well as different nail products including nail kits and nail decoration items. Our printed custom nail products are printed with the aim to provide protection as well as provide more attraction to your items. The nail products are mostly preferred by ladies and it is considered a myth that the eye popping colors and unique styles look more attractive to ladies.

You can get the nail product boxes printed in different looks where each design aims to provide better packaging which not only makes your nail products look unique but, also add protection. These packages must also be able to reflect the item packed inside them and also should make your items look beautiful.

You can also get boxes for your nail products printed in different materials where the most common ones is the cardboard which can be opted in different textures as well as colors. We also offer the box printing from plastic materials where vinyl and PVC plastic is available. The vinyl printed materials looks attractive once transparency is added to them while the PVC ones are available in different solid colors. The plastic boxes are also waterproof which makes them idea to pack your nail products.

You can get the nail product packages printed with added customization which will ensure that your boxes look unique when placed with other products on the shelf and they are eye catching so they are successful in getting attention of more people. You can get your packages printed with lamination in matte or gloss finish of any color which will add a small thin layer of plastic to add shine. Our customers can also choose to get the boxes printed with glitter on them or you may get them covered with more colors which will attract more ladies to your items.

You can print the nail product boxes at cheap rates where the quality and colors are kept according to the specifications of the customer to allow more and more ladies to be attracted towards the nail products.

Customer Service Information

If you are looking for the printing of custom packaging boxes for your business or personal use and want some unique shapes and custom made packaging then, the packaging printed by us are made right for you.