Print
Cup Jar Sleeve Packaging
Cheap & Delivered
Fast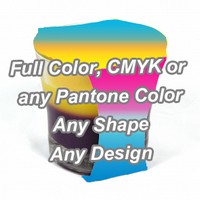 Cardboard

Cardboard bb

Custom

Custom bb

Die Cut

Die Cut bb

Embossed

Embossed bb

Full Color

Full Color bb

Gloss Laminated

Gloss Laminated bb

Golden Foiling

Golden Foiling bb

Matte Finish Boxes

Matte Finish Boxes bb

Recycled

Recycled bb

Silver Foiling

Silver Foiling bb

Window

Window bb

92% Of Our Customers Generate Their Instant Custom Printing
Quotation By Free Quotation Engine!

At Your Service

Print
Cup Jar Sleeve Packaging
Cheap & Delivered
Fast

Description

Cup jar sleeve packaging boxes are used to display the product, stored in them. These jars are made, particularly, for the products which are needed to be displayed to the customers for the sale. These products are over the counter sold products are packed in jars which are transparent in nature are used for the food products, medicines, children sweets / candies, or other such products.

Eleven different types and designs of the cup jar packaging boxes are offered by the Packagingboxesco.com, which are; cardboard, silver foiling, recycled, matte finish, golden foiling, gloss laminated, full colored, embossed, die-cut, custom and window cup jar sleeve packaging boxes. These types of boxes, offered by us, can be customized in any design provided by you, any shape (as per product), any color (contrasting or resembling product) and in any size, depending upon your product line, your requirements for the business or your marketing plan.

Cup jar boxes can be made, typically, with any material but, there are any window or outlay through which your product can be displayed. But, in majority of the cases, the cases, the cup jars are made with the clear, transparent, colored, white vinyl plastic.

To keep the products completely visible in the boxes, the labels are also printed on transparent vinyl plastic. These labels / stickers for the custom boxes are printed with the full, bright, sharp, shining, glowing and vibrant combination of colors. Embossing / stamping is also liked to give touch of the hand effect.

The cheap printed cup jar packaging boxes are shipped to you, free of cost, within the United States, regardless of the size and weight of the ordered stuff.

Customer Service Information

If you are looking for the printing of custom packaging boxes for your business or personal use and want some unique shapes and custom made packaging then, the packaging printed by us are made right for you.