Print
Soap Packaging Boxes
Cheap & Delivered
Fast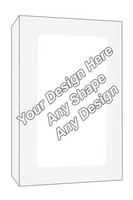 Card Board

Card Board ab

Custom

Custom ab

Die Cut

Die Cut ab

Embossed

Embossed ab

Full Color

Full Color ab

Gloss Laminated

Gloss Laminated ab

Golden Foiling

Golden Foiling ab

Matte Finish Boxes

Matte Finish Boxes ab

Recycled

Recycled ab

Silver Foiling

Silver Foiling ab

Window

Window ab

92% Of Our Customers Generate Their Instant Custom Printing
Quotation By Free Quotation Engine!

At Your Service

Print
Soap Packaging Boxes
Cheap & Delivered
Fast

Description

Traditionally, the soaps are kept in soap packaging boxes, to save them from the moisture / wet / rainy environment and from the harsh weather (snowy winters and hot summers) so that that the quality and the washing capabilities can be preserved. Good quality soaps are packed in double wraps and are printed with the amazing, mesmerizing and awe inspiring spectrum of colors. The boxes to pack the soaps are printed with typical details, some of which are printed with full colors white for others, CMYK colors are applied. In addition to the brand name, the expiry dates, the important ingredients and some of the other legally required details are printed on them along with the beautiful and alluring colored images.

The team of printers, at packagingboxesco.com, offers you to get any of these designs; cardboard, silver foiling, recycled, matte finish, golden foiling, gloss laminated, full colored, embossed, die-cut, custom and window soap packaging boxes, to customize as per your design. You may get them printed in any color, any size, any shape, as per your own design and on any material as liked by you and as per your marketing plan.

You may use any type of material for the soap boxes but, normally, the good quality of cardboard (soft / hard, glazed, white, colored, multi-colored and laminated with vinyl material) or the UV coated materials are typically applied to print the soap boxes.

You may get any image and text, printed with any combination of full, bright and glowing colors with some of the embossing / stamping as well.

The cheap and the good quality soap boxes are shipped to you, free, to any destination of your like within the United States.

Customer Service Information

If you are looking for the printing of custom packaging boxes for your business or personal use and want some unique shapes and custom made packaging then, the packaging printed by us are made right for you.