Print
Lipstick Lip Gloss Packaging
Cheap & Delivered
Fast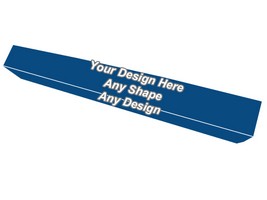 Card Board

Card Board ggg

Custom

Custom kk

Die Cut

Die Cut kk

Embossed

Embossed kk

Full Color

Full Color kk

Gloss Laminated

Gloss Laminated kk

Golden Foiling

Golden Foiling kkk

Matte Finish Boxes

Matte Finish Boxes KKK

Recycled

Recycled kkk

Silver Foiling

Silver Foiling kkk

window

window kkk

92% Of Our Customers Generate Their Instant Custom Printing
Quotation By Free Quotation Engine!

At Your Service

Print
Lipstick Lip Gloss Packaging
Cheap & Delivered
Fast

Description

Lip glosses are, typically, used after the Lipsticks to give the lops a little shine and freshness. Every woman likes different type, colors and fragrance of lipsticks, as per her face outlook, her complexion and as per beauticians' advice. In addition to the lipsticks, the matching lip gloss is recommended by the beauticians. The important thing is to keep both the lipsticks and their matching lip gloss in one pack so that they can be located, easily and without wasting any time.

This problem is solved by us, at packagingboxesco.com, by offering you the boxes to keep both the lipstick and its matching lip gloss in one box. You can select any of cardboard, silver foiling, recycled, matte finish, golden foiling, gloss laminated, full colored, embossed, die-cut, custom and window lipsticks Lip Gloss Packaging boxes which are fully customizable. But your selection depends upon your specific requirements of your business / marketing plan. You may further customize these designs in any color, any size, any shape, as per your design and on any available material.

To further customize available designs of custom boxes, you may choose cardboard (soft / hard, colored, multi-colored, embossed, rough surfaced, plain or textured), UV coated materials or Gold / silver foiled boxes.

To make the lipstick lip gloss boxes more and more beautiful and attractive for the customers, you may further customize the cardboard boxes by selecting the most appropriate combination of full, bright, shining or eye-catching colors. Embossing and stamping is also a popular technique to make the packaging boxes more eye-popping.

We arrange to ship the printed boxes to you, free of cost, as per your destination within the United States.

Customer Service Information

If you are looking for the printing of custom packaging boxes for your business or personal use and want some unique shapes and custom made packaging then, the packaging printed by us are made right for you.